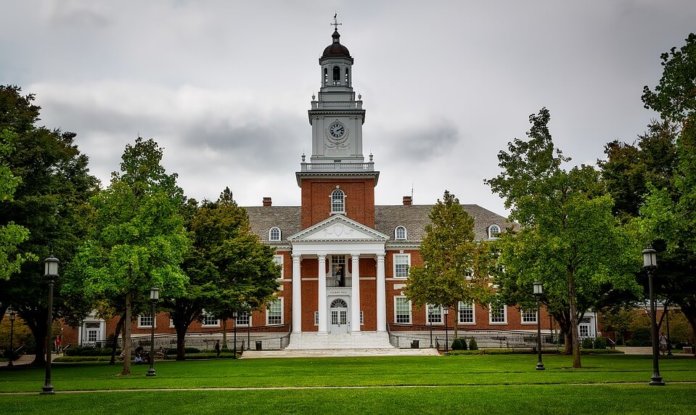 Johns Hopkins University has announced a long-term solar agreement with Baltimore-based energy company Constellation, a subsidiary of Exelon.
According to the university, the 15-year deal with Exelon will supply Johns Hopkins campuses with more than 250,000 MWh of solar annually.
The agreement, which begins in 2021, will allow Johns Hopkins to meet roughly two-thirds of its overall electricity needs with solar power, the university says. The school's 2008 Climate Action Plan established a mission to pursue carbon neutrality, with a specific goal of reducing carbon emissions 51% from projected 2025 levels. The new solar deal is expected to help Johns Hopkins reduce carbon emissions by 123,000 metric tons in the first year.
"When we pledged to more than halve our carbon emissions by 2025, we knew it would require rethinking how we power and operate our university," says Ronald J. Daniels, president of Johns Hopkins University. "This agreement demonstrates the seriousness of our commitment to sustainability for the good of our university and our planet."
Constellation will buy energy and renewable energy certificates (RECs) from a new 175 MW solar plant being developed in Virginia and will sell the power and project-specific RECs to Johns Hopkins.
"With this agreement, Johns Hopkins University is taking an important and proactive step toward reducing its carbon footprint," notes Constellation's CEO, Jim McHugh.