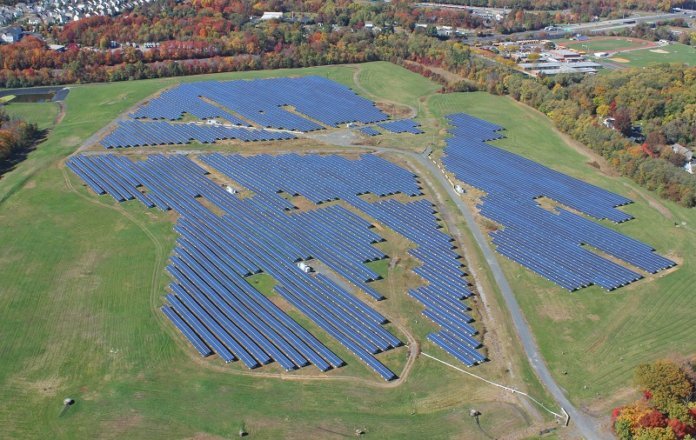 Conti Solar has begun construction on what it calls the largest landfill solar project in the state of Ohio.
Located in Cuyahoga County, the 4 MW project is owned and operated by IGS Solar, an affiliate company of IGS Energy, an Ohio-based retail energy supplier. The project, which was developed by Enerlogics and McDonald Hopkins, is expected to be completed this summer.
Covering 17 acres of previously unproductive land, the solar facility will sit atop a closed-and-capped landfill. When complete, the project will provide over 5 million kWh of solar electricity to county-owned facilities annually. Conti Solar notes it has installed more than 133 MW of landfill solar projects across the country.
Via a power purchase agreement, Cuyahoga County will acquire 100% of the project's energy through Cleveland Public Power. Benefits of the project include significantly reduced energy costs for the county, additional tax revenue and an estimated 100 local jobs, says Conti Solar.
"IGS Solar is helping Cuyahoga County reduce energy costs for the next 20 years," says Matthew Skidmore, CEO of Conti Solar. "They have been a reliable energy partner, supporting the efficient and cost-effective addition of clean, renewable energy for the county's benefit, both environmentally and financially. We hope to continue working with IGS Solar on projects like this in Ohio and other Midwestern states."