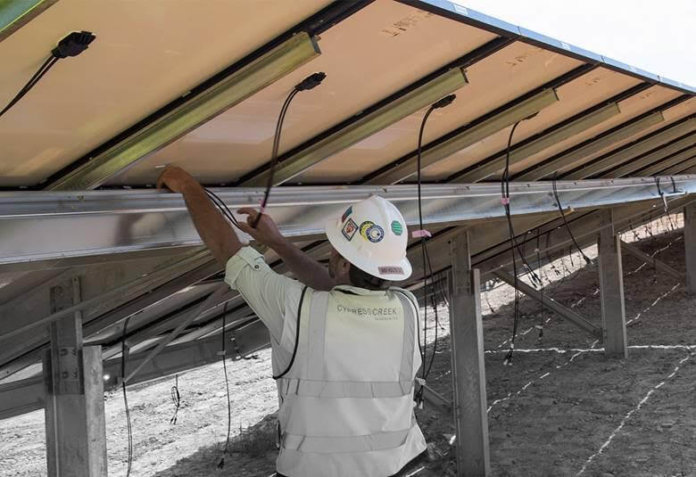 Solar FlexRack, a division of Northern States Metals, has completed shipments of its G3-X fixed-tilt racking system to Brantley solar farm, a large-scale solar project in North Carolina.
The 71 MW DC project, which is located about 30 miles east of Raleigh, was developed by Cypress Creek Renewables, which is also currently building the facility. The solar plant will generate enough electricity to power over 8,000 homes.
Solar FlexRack's solar tracking and racking facilities in Youngstown, Ohio, employ hundreds of people. More than 5,200 tons of North American-sourced steel went into the racking technology manufactured for the Brantley solar farm.
"We are extremely pleased to have been selected to supply this project. Cypress Creek Renewables has been instrumental in supporting the growth of the solar industry in North Carolina, generating jobs for communities and providing passive income opportunities for landowners," comments Steve Daniel, executive vice president of Solar FlexRack.
To date, Solar FlexRack has completed 1.8 GW of solar racking installations in 40 states across America and five countries globally.