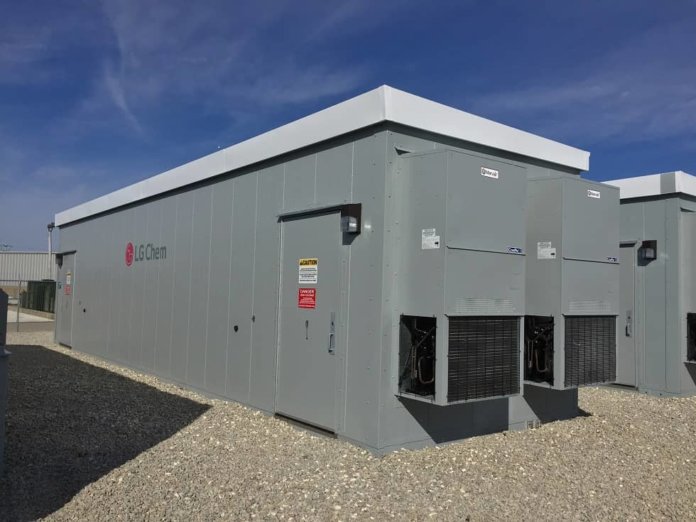 LG Chem has announced that it supplied its lithium-ion batteries for a recently completed 7 MW/3 MW battery energy storage system (BESS) in the Village of Minster, Ohio.
S&C Electric Co., a provider of equipment and services for electric power systems, originally announced commissioning of the project in May. S&C built the project in conjunction with renewable energy company Half Moon Ventures (HMV) and the local municipal utility. The BESS is tied to HMV's adjacent 4.2 MW solar PV plant.
LG Chem says it delivered an integrated battery solution, battery installation supervision, and commissioning to S&C, which integrated the overall system with the electric grid and provided the power conversion system.
According to LG Chem, the BESS provides four distinct revenue streams for HMV and the Village: frequency regulation; transmission and distribution cost deferral; power quality improvements; and peak demand shaving.
"Collaboration on this project with S&C has provided not only key learnings, but also a system that provides the community with critical grid services, as well as commercially viable revenue streams for the system owner and local utility," says Sunghoon Jang, senior vice president of energy solutions at LG Chem. "This project shows how the energy storage industry has entered another phase with viable projects for customers and end users."