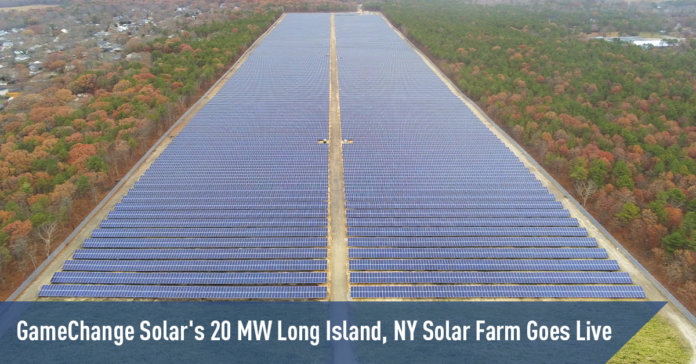 GameChange Solar recently wrapped up and commissioned a 20 MW fixed-tilt solar system located in Long Island N.Y.
The installation, which is a part of the LIPA Solar Initiative, was purchased by SB Energy Holdings.
"We are happy to see customers continuing to adopt the versatile MaxSpan post-driven fixed-tilt system .which has longer spans and fewer foundations, leading to lower cost of installation," says Teresa Zhao, GameChange Solar's vice president of sales.
"We chose the GameChange MaxSpan post system for its reliability and fast installation speed," adds Markus Falz, CEO of SB Energy Holdings.
SB Energy Holdings, headquartered in Orlando, develops, builds and operates utility-scale renewable energy projects in Latin America, North America and the Caribbean. The company also provides engineering, procurement and construction (EPC) services and acts as a long-term owner independent power producer.