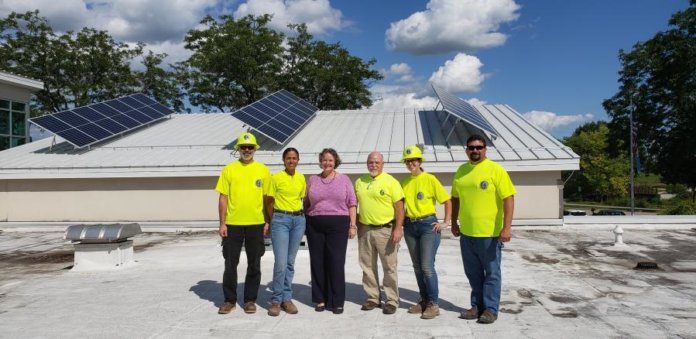 Last Friday, Satya Rhodes-Conway, mayor of Madison, Wis., flipped the switch on a new solar array installed at a city building.
The GreenPower Program, part of the city's engineering division, installed the project at the Goodman Maintenance Facility. The nine-month GreenPower Program, now in its fourth year, is a job training pilot initiative aimed at preparing participants for employment opportunities in the solar energy industry.
The program trainees and electricians installed the solar inverters and arrays, which will provide roughly 35% of the maintenance facility's electricity consumption – the equivalent to powering 12 homes for one year.
This project represents the 12th solar array the GreenPower program has installed. It also marks the 23rd city building in Madison with solar.
A video of the ceremony can be watched below: