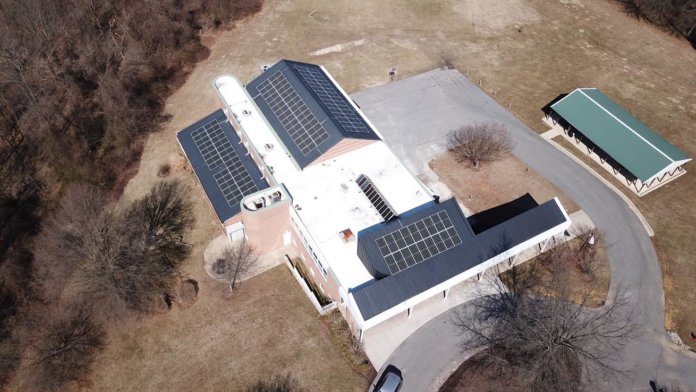 Community Services for Autistic Adults & Children (CSAAC), a Maryland nonprofit organization, recently powered up a 41.2 kW solar system at its Community School of Maryland, which specializes in educational services for students with autism.
The system represents the first phase of CSAAC's larger plan to increase its renewable energy portfolio. Phase two will involve CSAAC's headquarters and a number of residential group homes operated by CSAAC.
Installed by Paradise Energy Solutions, the 107-panel project comprises a roof-mounted system, as well as two electric vehicle charging stations. The solar arrays are estimated to generate 45,069 kWh of clean electricity in the first year, translating to an annual savings of over $5,000 and a total savings of $200,000 over the project's expected lifespan.
CSAAC says it was attracted to solar energy for its ability to decrease overhead costs.
"I need to think outside the box and come up with sustainable solutions to ensure CSAAC is ahead of the curve with technology and in a position to lessen the dollars spent for its operation while maintaining sustainability," says Craig Pardini, CSAAC's director of infrastructure operations. "I always had the idea of moving CSAAC to solar once it started to become more affordable."
CSAAC plans to put the money saved on energy costs toward other areas of the organization and support its mission of "enhancing the lives of individuals with autism."
Additionally, the nonprofit praises the system for its positive environmental impact: "I also like to have good stewardship for the environment and to ensure CSAAC does its part to thrive," adds Pardini.