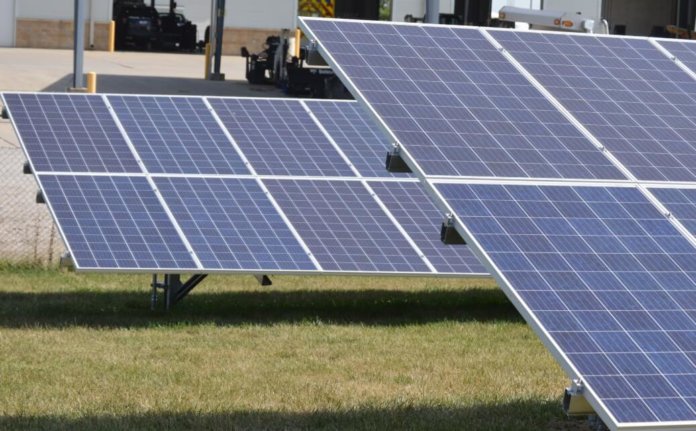 An animal shelter in Lee's Summit, Mo., recently celebrated the opening of an on-site solar project that will generate electricity for the facility's animals, employees and visitors.
Located at the Municipal Animal Shelter, which is operated by the city's Animal Control Department, the 30 kW project comprises 96 solar panels, which will help power the whole building. Over the course of 25 years, the project is expected to save Lee's Summit about $136,128 in energy costs, the city says.
On July 11, the community cut the ribbon on the new solar facility, which was built by MC Power Cos.:
According to the city, the project began as an idea from a student at Lee's Summit High School, Zach Burton, who, in 2016, was brainstorming how to develop green energy in Lee's Summit. He then approached city leaders and met with them over two years to make the solar project a reality.
"I'm very passionate about protecting our climate, especially since climate change is a huge issue and solar panels are a good way to stop using coal energy," Burton says in a press release from the city.