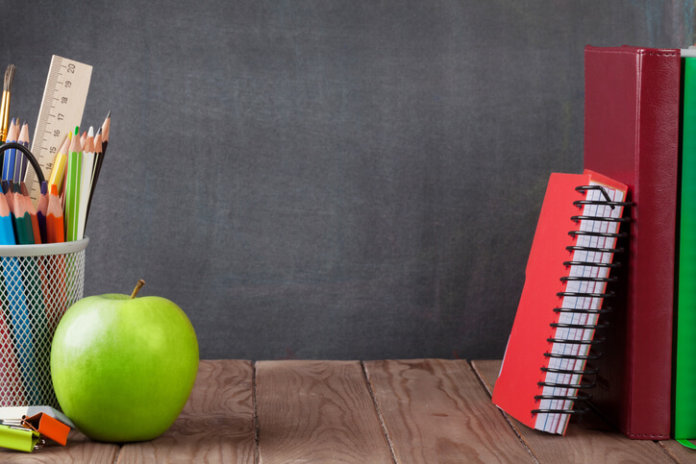 The Somers Middle School in Westchester County has completed its new rooftop solar system, making it New York State's first school to receive a portion of its electricity through Gov. Andrew M. Cuomo's K-Solar clean energy initiative. The K-Solar program is a core component of Cuomo's Reforming the Energy Vision strategy and aims to make solar energy an affordable and accessible option for schools in the state.
"The Somers district is leading the way in showing its community the importance of using renewable energy by going solar," says Jill Anderson, executive vice president and chief commercial officer of the New York Power Authority (NYPA). "The K-Solar program provides the expertise to integrate a new power source into a district's infrastructure while also incorporating lessons on sustainability and clean energy technology into a school's curriculum."
About 380 districts – more than half the number in the state – have registered for the K-Solar program, which is also part of Cuomo's $1 billion NY-Sun effort to expand the growth of a sustainable solar industry statewide. A partnership between NYPA and the New York State Energy Research and Development Authority (NYSERDA), in collaboration with competitively selected solar developers, the K-Solar program aims to bring solar power to more public districts and non-public K-12 schools throughout the state. To date, 25 districts have signed 48 individual power purchase agreements and are developing solar panel installations.
The 390-panel, 120 kW system atop the roof of the Somers Middle School is expected to generate more than 136,000 kWh of solar electricity a year to offset the building's electric load. Overall, the project is expected to save the school more than $27,000 in energy costs.
The middle school will be able to monitor the panel's energy production live-time on a monitor in the school's lobby. The school, which already includes clean energy and climate change lessons in its STEM (science, technology, engineering and math) classes, will incorporate the real-time monitor and the solar panels into its electricity lessons.
"We talk to kids about being good citizens of the planet and helping to reduce our carbon footprint, and this is a good way to take what we teach and put it into action," says Jeffrey Getman, principal of Somers Middle School. "As a school district, we see our participation in the K-Solar program as an opportunity to show the community how we can all step up when it comes to pursuing clean energy solutions. The clean energy example starts with us."
Through the K-Solar program, K-12 schools receive free energy advisory services from NYPA, site surveys, solar energy analyses and technical support, and are then matched with contracted solar developers to pursue installation. The Somers district paid no upfront costs for the solar project and will pay a fixed rate for the energy produced by the solar array. The Somers Central School District was already familiar with solar, as it had a 50 kW solar installation added to the roof of its high school in 2011 with the help of a NYSERDA grant.
As announced by Cuomo last week as part of his new Clean Climate Careers initative, NYPA will double annual investments in energy efficiency and solar deployments from $150 million to $300 million to get more renewable energy into local governments, public facilities, and schools. As part of this investment, NYPA will conduct 1,000 energy efficiency and solar audits for municipalities and school districts by 2020 to help support prudent investments. NYPA says it also will install more than 125 MW of solar capacity on schools and other public buildings by 2020, through its K-Solar and BuildSmartNY initiatives, achieving a 300% increase in distributed solar projects at public facilities statewide.