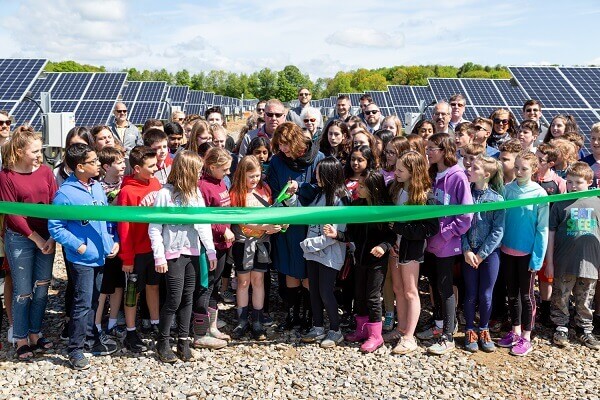 Guilderland Central School District, located adjacent to New York's capital city of Albany, has announced a new 3 MW solar project.
Located on Becker Rd. in Altamont, N.Y., the project represents the school district's third and largest solar project. The 22-acre, ground-mounted site, built by ForeFront Power, is expected to produce 3.3 million kWh of clean electricity annually.
It will offset 58% of the district's annual energy consumption and reduce operating expenses by an estimated $4.5 million over a 20-year period, thanks to a power purchase agreement with ForeFront Power.
Located five miles from the district campuses that it supplies, Guilderland Central is seeing maximized savings from the use of remote net metering (RNM), whereby excess solar power is sold back to the electrical grid.
In 2017, New York's RNM program was replaced with Value of Distributed Energy Resources, a program that compensates projects based on when and where they provide electricity to the grid. However, Guilderland Central was grandfathered under RNM.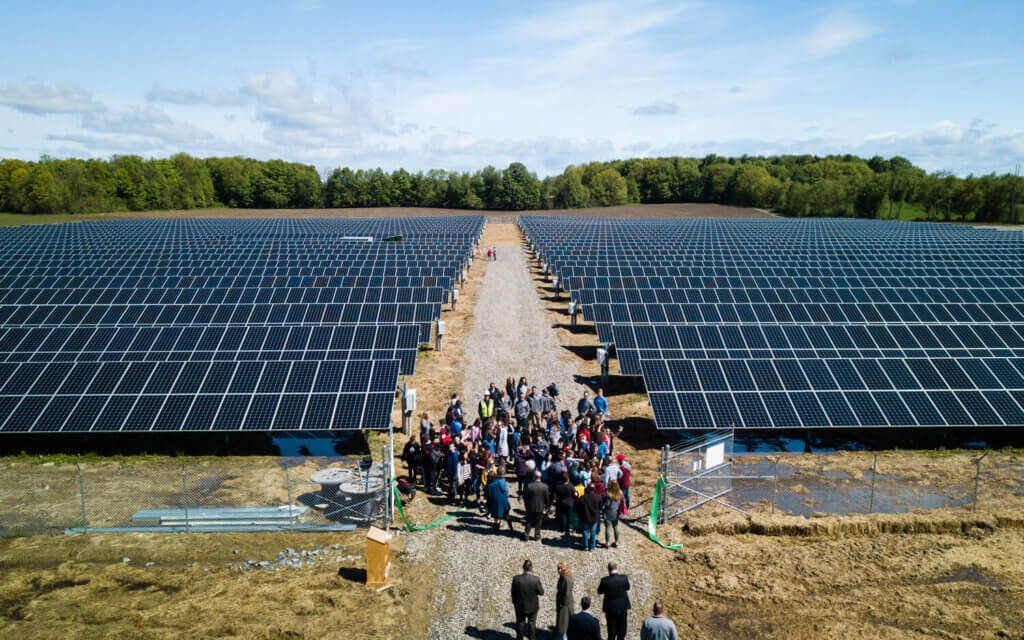 ForeFront Power constructed the project in under two months. The California-based solar and storage developer also led the financing and development of the project.
Students across the district can take field trips to the solar farm and access live production monitoring via kiosks on campus. The district also receives free lesson plans from Schools Power, a national education organization that provides schools and colleges with standards-based renewable energy curriculum packages. ForeFront Power and Schools Power announced their partnership in July 2017.
"I would recommend that schools pursue solar," comments Clifford Nooney, energy manager and director of facilities at Guilderland Central School District. "While I'm a firm believer of saving our planet, solar is a good thing for the community and a good thing for taxpayers to be able to save money. Solar also presents a good educational opportunity for our young people. They are the ones that are going to deal with our repercussions for generations to come."