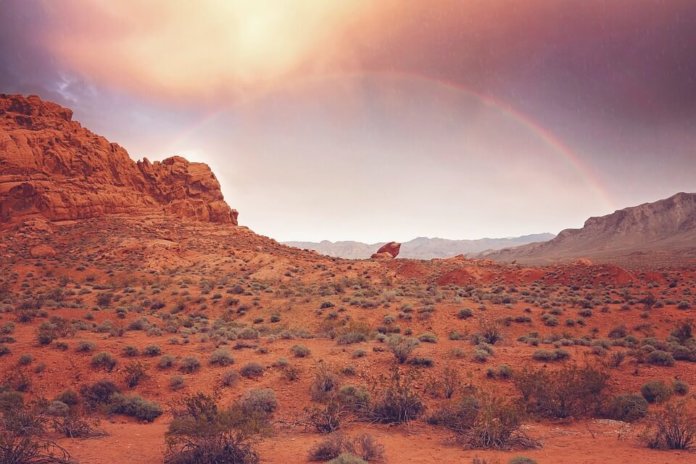 Update: The Nevada Assembly's Growth and Infrastructure Committee has now also unanimously passed the bill.
The Nevada Senate has unanimously approved S.B.358, which would boost the state's renewable portfolio standard to 50% by 2030.
The bill now goes to the Nevada Assembly's Committee on Growth and Infrastructure. First introduced by State Sen. Chris Brooks, S.B.358 is expected to also see broad support in the Assembly, and Gov. Steve Sisolak has promised to sign it, according to Clean Energy Works for Nevada, a coalition of businesses and advocates who support a strong clean energy economy for the Silver State.
The policy and support for the bill reflect a vote in November 2018 for Question 6, in which Nevadans voted 59% to 41% to get half of the state's energy from clean sources by 2030. Nevada currently requires 20% of its electricity to come from renewable energy sources, with that target increasing to 25% by 2025.
"The Senate took an important step by passing S.B.358. Across Nevada, renewable energy has lowered the state's carbon emissions, created good jobs and generated new tax revenue for communities," states Ben Serrurier, senior manager of market development at Cypress Creek Renewables. "S.B.358, which increases the state's commitment to renewable energy, promises to expand Nevada's renewable energy industry. Thanks to leadership from Sen. Chris Brooks and his colleagues, Nevada will continue to benefit from the clean energy boom."
"We applaud the swift approval of S.B.358 by the Nevada Senate," adds Anne Kelly, vice president of government relations at nonprofit sustainability organization Ceres. "The broad show of business support for this legislation makes it clear that strengthening Nevada's renewable portfolio standard is a smart move for the state's economy. We look forward to the legislature continuing to move this bill forward and for it to be signed into law."