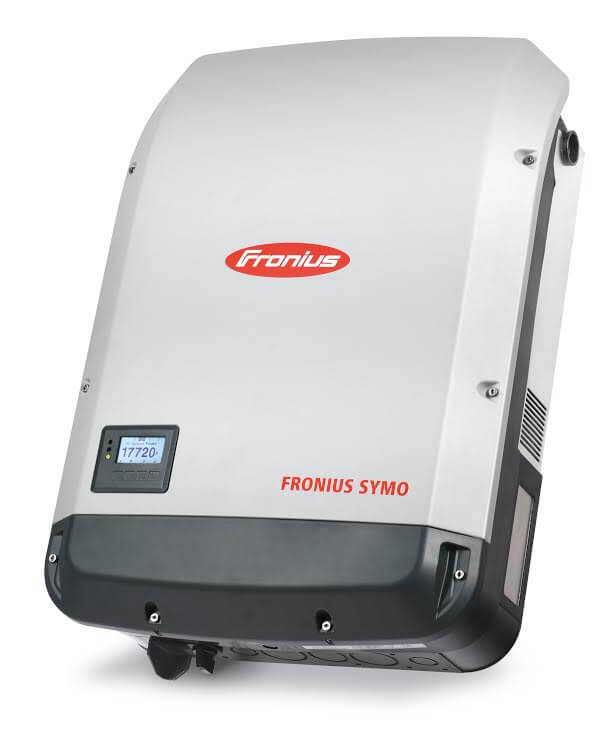 Portage, Ind.-based string inverter company Fronius has launched a new solution for solar rooftop installations.
The Fronius Rooftop Solution includes a Fronius Symo 24.0 string inverter, the MC4 connector option and a shade cover. It is suited for easy NEC 2014 and 2017 compliance, says Fronius.
According to the company, the lightweight Fronius Symo 24.0 inverter allows for mounting at any angle from vertical to completely flat. The 24 kW size facilitates both optimal inverter distribution and string length for space-limited commercial rooftops.
Fronius says the shade cover, which can be installed in five minutes, keeps the inverter's temperature low and performance high even in high-temperature mounting locations.
The MC4 Connector option for the Fronius Symo 24.0 simplifies the installation of the Fronius Symo inverter even further. By connecting the DC wires through MC4 connectors, installers can eliminate multiple steps, such as wire management inside the inverter, installation and sealing of conduits, or pull tests of torqued conductors. This not only reduces installation and commissioning time but also simplifies ongoing preventive maintenance and improves technician safety, the company says.
Fronius is currently shipping the Fronius Symo 24.0 with pre-installed MC4 connectors and the shade cover.