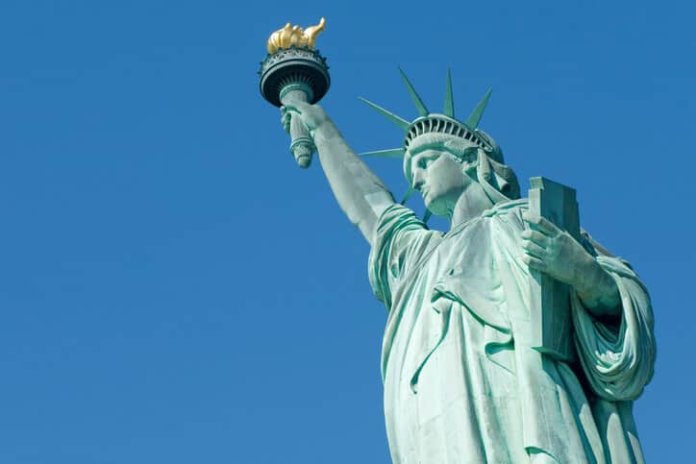 The Big Apple has hit a big milestone! New York City residents and businesses are using the power of the sun to generate more than 100 MW of clean, renewable power, according to utility Con Edison. The company says its customers in the city have completed 9,700 projects producing 101.2 MW, enough to power more than 15,000 homes.
Just a decade ago, solar panels were rare in New York City, but Con Edison says the utility, Sustainable CUNY (at the City University of New York), government agencies, and other parties have encouraged residents and businesses to consider solar as a way to reduce their energy bills and protect the environment.
For example, Utley's Inc., which makes prototype containers for the cosmetics and liquor industries, installed a 24 kW solar project on its manufacturing building in Queens in 2015 and estimates the company's annual electricity savings at about $5,000.
"Solar panels have been a great investment for our business," says John Utley, who owns the company with his brother George Utley. "We expect to recoup our investment in less than five years. It was a great business and environmental decision."
Con Edison says it tries to make the interconnection process as easy and quick as possible for customers who choose solar, and the company does not require an engineering review for systems under 25 kW. The utility, itself, has even installed 200 solar panels on a roof at its headquarters building in Manhattan.
Con Edison notes it is also a member of the Solar Progress Partnership, a group of six New York State utilities and four leading solar companies, and Con Edison recently proposed a new program to place solar panels on its rooftops and properties and make that power available to low-income customers, a group that now has limited access to solar.
"One of the most striking trends within the transformation of the energy industry is the move of customers to renewables," says Matthew Ketschke, Con Edison's vice president of distributed resource integration. "We want clean energy, including solar, to be available for customers of all income levels and regardless of whether they live in a house or an apartment. We also advocate policies that ensure funding for the kind of robust grid that makes solar energy possible."