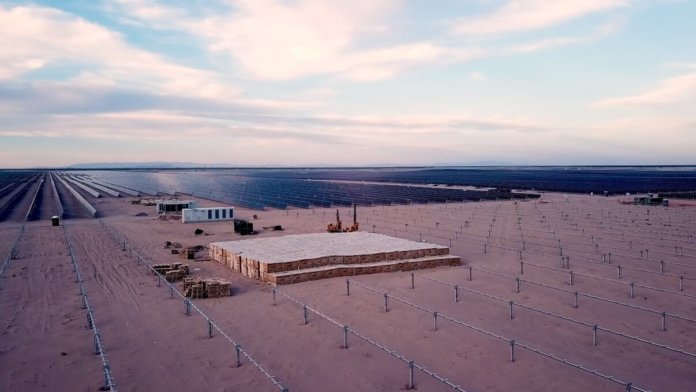 Fremont, Calif.-based NEXTracker, a Flex company, has delivered 754 MW of solar trackers to the Villanueva solar project in Torreón, Mexico.
Enel Green Power selected NEXTracker to supply and install the trackers and piers. As the mounting solution provider on the project, NEXTracker, in turn, subcontracted with Swinerton Renewable Energy (SRE) to capitalize on Swinerton's experience with projects of this magnitude. According to NEXTracker, the Villanueva project is the largest solar facility in the Americas.
To support the project and other new projects in Mexico and the southwestern region of the U.S., NEXTracker expanded its manufacturing footprint in Mexico. In total, the company delivered 340,261 piers and 2,858 miles of torque tubes to the Villanueva site. With 650 MW installed at the site to date, the NEXTracker and Swinerton team is installing at a rate of 100 MW per month.


"This announcement demonstrates NEXTracker's ability to massively scale and innovate with our customers in new markets, of which Mexico is especially promising," says Dan Shugar, NEXTracker's CEO. "Our installation partner, Swinerton Renewable Energy, has been instrumental in supporting array construction. Together with SRE and regional manufacturing, we have been able to accelerate the deployment of this plant. We are honored to promote the growth of the renewable energy industry in Mexico."
The project is deploying NEXTracker's Gen2 NX Horizon self-powered tracker. NEXTracker says it has already delivered over 7 GW of its Gen2 trackers worldwide.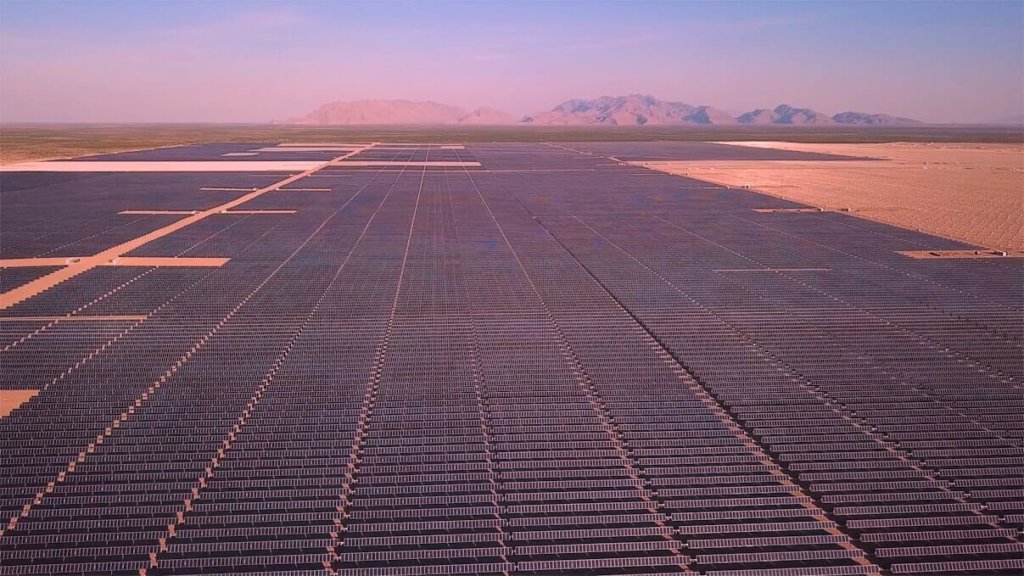 Villanueva will also feature advanced data connectivity, enabled by NEXTracker's recently developed SCADA (supervisory control and data acquisition) system. This data hub communicates bi-directionally with Flex's cyber-secure SmartNexus platform. This combined solution offers improved data collection and management capabilities, enhancing operational control and analysis of NEXTracker components. The NEXTracker SCADA platform also provides long-term data storage and accelerates commissioning by automating tracker configuration steps.
The Villanueva project began generating and selling electricity in December 2017, nine months ahead of schedule. This was enabled by NEXTracker's self-powered independent row architecture, which allows each individual row to be commissioned sequentially as the project progresses. Once fully operational, the plant will generate enough energy to supply 1.3 million households and offset more than 780,000 tons of carbon emissions yearly, says NEXTracker.