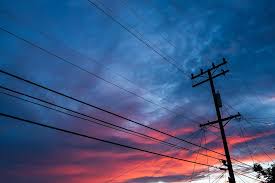 Oracle has expanded its Utilities Network Management System (NMS) with a new Distributed Energy Resource Management (DERM) module that enables utilities to monitor and optimize their networks in the context of increasing numbers of solar and wind power projects, as well as higher penetrations of electric vehicle charging infrastructure.
By eliminating data and application silos and giving operators real-time visibility and control across all grid and pipeline assets in a single platform, operators can ensure a more resilient and efficient grid, Oracle says. Applying built-in artificial intelligence and machine learning to a growing library of data, including advanced metering infrastructure, weather forecasts, SCADA and IoT device interaction, NMS enables grid operators to predict future storms and alter supply and demand. Coupled with enhanced mobile tools, field crews can quickly garner the insights they need to limit the impact of outages for customers and speed restoration efforts.
"Utilities today are facing a perfect storm of evolving distributed energy resources across their networks, a barrage of data and ever-savvy customers who are looking to their utility to be a trusted advisor in this changing energy journey," says Dan Byrnes, SVP of product development, Oracle Utilities.
"As such, resources can no longer be managed in isolation. With the latest innovations in NMS, utilities can improve long-term business planning around infrastructure investments and maintenance schedules, launch new revenue-generating customer-focused energy services, and proactively optimize operational performance," he adds.
With the new enhancements to NMS, utilities will also have intuitive order-based workflows, simplified tab-based windows and the ability to have multiple events open simultaneously to deliver an enriched user experience with no compromise to safety, reliability and performance.