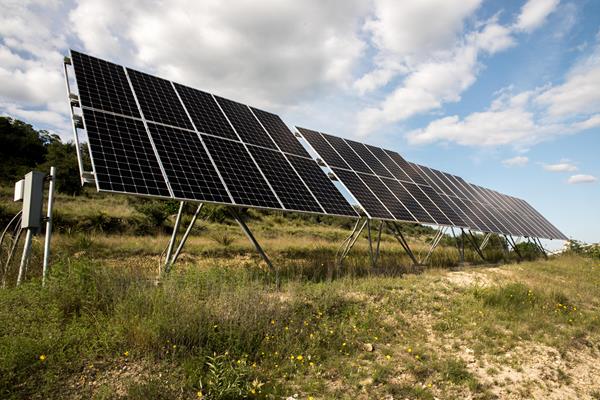 Enphase Energy Inc., IES Texas Solar and Mission Solar recently donated a project to the Margaret Bamberger Research and Education Center at the Bamberger Ranch in Blanco County, Texas.
The 17.5 kW solar system consists of 50 Enphase micro-inverters and 50 Mission Solar MSE Mono 72 modules. The project is expected to offset the power needs of the recently completed center.
Designed and installed by IES Texas Solar, the system received a custom mounting system atop four repurposed satellite dish tripods already on the ranch property. The Enphase Enlighten cloud-based monitoring platform allows students and researchers who spend time at the center to see the solar system's energy production and status on a display kiosk installed inside the building.
"I want to express gratitude on behalf of everyone who now benefits from this one-of-a-kind solar system for our Research and Education Center," says Colleen Gardner, executive director at Bamberger Ranch Preserve. "Our mission is to educate and inspire schoolchildren about ethical land stewardship, and I know Margaret would have been beyond proud to know we've made the center named in her honor that much more sustainable with solar. IES Texas Solar, Mission Solar and Enphase Energy have had a tremendous impact here, and this solar system is a lasting testament to their ingenuity and generosity."
Named in honor of the late Margaret Bamberger, the Margaret Bamberger Research and Education Center features a collection of artifacts that document the region's biodiversity, as well as a classroom and laboratories where scientists and students can work and learn.