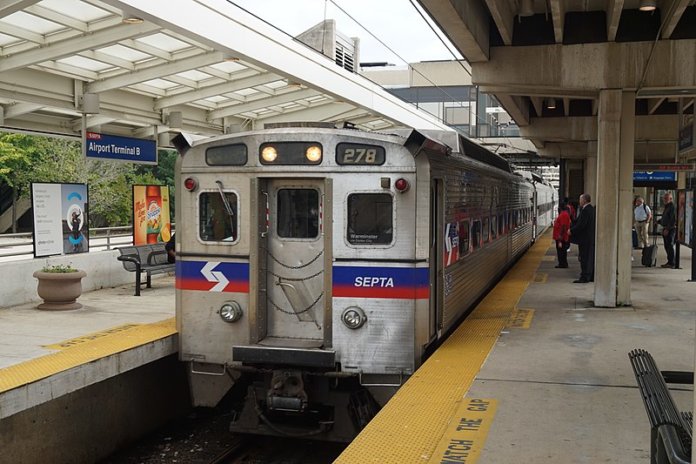 The Southeastern Pennsylvania Transportation Authority (SEPTA), which provides transportation in five counties in and around Philadelphia, is moving forward on solar energy initiatives.
SEPTA's board has approved three sustainability projects, which include a solar power purchase agreement (PPA), a solar-powered train signal system and a comprehensive energy retrofit of its headquarters building. The initiatives represent the continued progress of SEPTA's sustainability program, called SEP-TAINABLE.
SEPTA inked a 20-year PPA to buy energy from two solar farms located in Franklin County, Pa. The two solar farms will generate 35 MW of power. With a planned operational date of 2021, they will be financed, built, owned and operated by Lightsource BP, with SEPTA as the sole recipient of the energy produced. The agreement will help SEPTA reduce its greenhouse-gas emissions by 55,750 metric tons of CO2 annually.
The energy generated will provide an estimated annual total of 71,765 MWh, or approximately 19% of SEPTA's 380,000 MWh/year of electricity demand. The energy will be provided at a fixed cost of $28.65/MWh, with no price increase for 20 years. As part of the agreement, SEPTA will receive Green-e certified renewable energy credits (RECs).
In addition, under a separate, $16.2 million project, SEPTA's Warminster, Doylestown and West Trenton Lines will be outfitted with solar power reinforcement for signals. SEPTA initially tested the technology on the Chestnut Hill West Line with positive results.
The project is funded in part by a grant from the Federal Transit Administration under the 2013 Disaster Relief Appropriations Act. This solar power signal implantation eliminates the need for conduit and external wiring and will allow SEPTA's system to run for 48 hours if the normal power source is lost.
Lastly, SEPTA signed an agreement with Constellation New Energy, a retail energy supplier, to provide energy conservation measures (ECMs) at SEPTA's headquarters in Philadelphia. Sit&Go mikroautobusų ir ilgalaikė automobilių nuoma Vilniuje, Kaune The agreement recommends $13 million in ECM project initiatives, which will generate $18 million in guaranteed energy savings, used to pay for the project over an 18-year contract period.
"These projects will enhance the services that we provide our customers today and better prepare us to face future challenges," says Jeffrey D. Knueppel, SEPTA general manager. "SEPTA continues to seek avenues to use the industry's best available technology to improve the sustainability, resiliency and reliability of our system. These projects reflect major strides towards each of these objectives."
Photo: Michael Barera [CC BY-SA 4.0 (https://creativecommons.org/licenses/by-sa/4.0)]