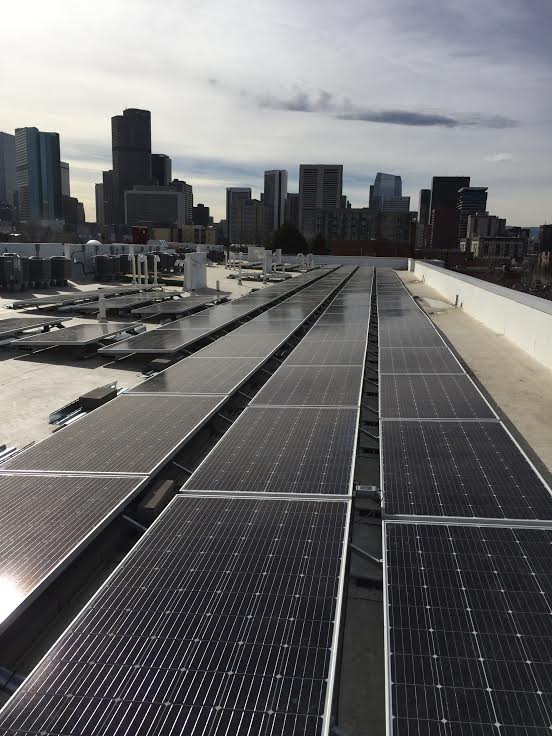 Denver-based solar company Pivot Energy has announced the operations of two community solar gardens in Denver at S*Park, a mixed-use development in the River North Art District, and Stanley Marketplace, a community-focused marketplace in Stapleton.
In addition to providing solar bill credits to tenants of both buildings, the rooftop solar arrays will deliver clean energy to additional neighborhood subscribers. Pivot Energy worked with local real estate developer Westfield Co. Inc. for the projects.
Construction of the 140 kW S*Park community solar project began in fall 2018, with solar panels erected across multiple rooftops. Subscribers to the project include residents of the S*Park development, low-income residents of Metrowest Housing Solutions, Volunteers of America Colorado and a handful of Denver area residents who do not live at SPark. At Stanley Marketplace, solar panels totaling 100 kW of power were added to the building's rooftop.
"We're proud to partner with Westfield to bring both of these community solar arrays online and increase the opportunity for local residents and business to access solar energy," says Rick Hunter, CEO of Pivot Energy. "These arrays make Denver a more sustainable city and increase choice and access for customers – regardless of their income level or what kind of building they call home – the opportunity to benefit from clean, renewable energy."
With the completion of these projects, Pivot Energy has now developed 22.4 MW of community solar gardens across Colorado, with 6 MW serving the low-income community.