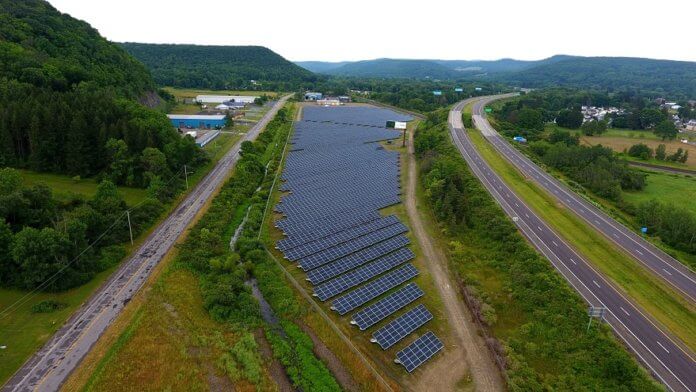 RECOM, a France-headquartered independent power producer and manufacturer of solar modules, has announced the completion of a 4.07 MW solar project in Olean, N.Y.
The facility is 75% owned by RECOM and 25% owned by BQ Energy, a New York-based clean energy developer. The project is one of four solar installations, totaling 28 MW of capacity, that RECOM is completing in the state.
Both companies cooperated closely on the installation, which is covered by a 25-year power purchase agreement with the City of Olean, located in Cattaraugus County. The NY Green Bank provided financing, and the EPC contractor was CIR Electrical Construction Corp.
The installation comprises 11,808 RECOM monocrystalline solar modules, each at 345 W. The project is built on a brownfield site, historically part of a petroleum tank farm and refinery that was operated from the late 1800s until the 1950s by the predecessors of ExxonMobil. The installation is expected to power 400 households.
"This solar installation is very symbolic in a sense that it is built on remnants of a petroleum ground, reflecting today's efforts to transition from fossil to renewables," says RECOM's CEO, Hamlet Tunyan. "We are glad to be part of this project, which is one among many that RECOM is realizing in the State of New York."