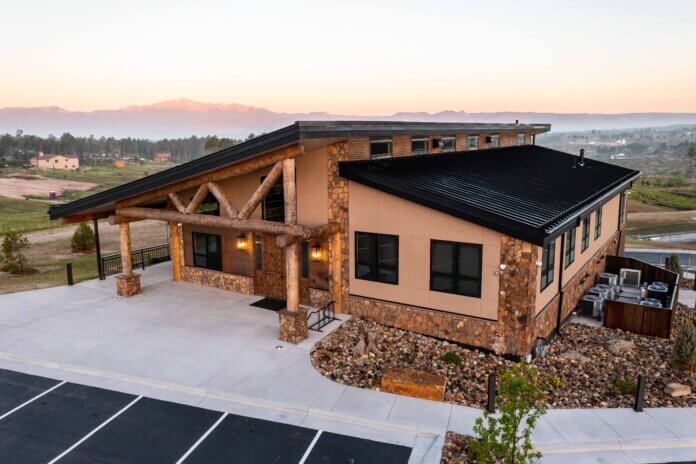 S-5!, a provider of solar mounting solutions for metal roofs, recently partnered with solar developer Spear Commercial & Industrial of Texas to install a 53 kW array on S-5!'s new corporate headquarters outside Colorado Springs.
Using the company's own PVKIT direct-attach solar mounting solution, the PV system will provide 84 MWh annually and – together with energy saving lighting and climate controls – up to 75% of the facility's power.
Featuring just three components, the PVKIT enabled solar installers to mount the Trina solar panels directly onto the metal roof. The PVKIT's pre-assembled components considerably reduce installation time and cost for PV mounting by eliminating the need for an elaborate rail system, while also providing better load distribution into the roof and substructure.
"In terms of aesthetics, it was a challenge to blend rustic with modern; homelike but industrial; pragmatic but functional with old country-style appointments. This was executed as a team effort, between me, my wife Robyn, and local interior designer Candace Wilcken," says S-5! owner and CEO, Rob Haddock.
The project team also included PWN Architects and Planners Inc., Construction Management Group of CO and Weathercraft. Enphase provided microinverters for the installation.