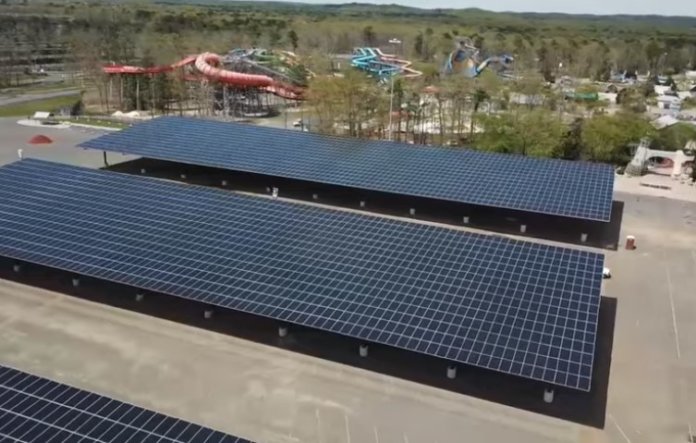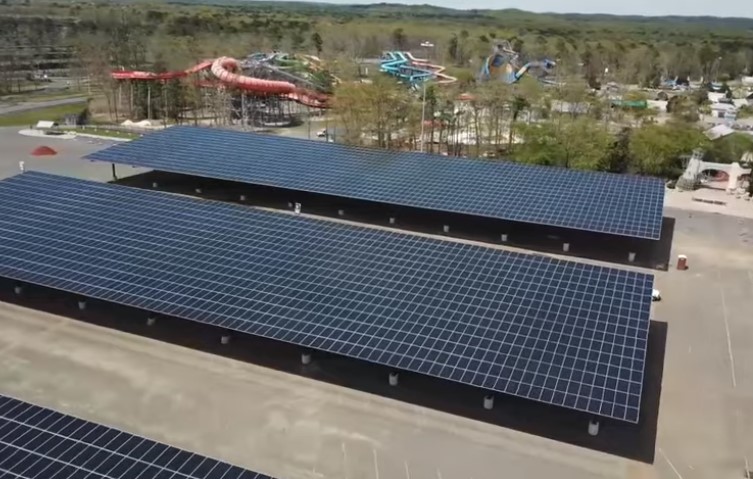 With the completion of a 23.5 MW solar project, Six Flags Great Adventure in New Jersey is almost completely powered by solar energy.
The project includes 11 MW of solar carports over three parking lots, 12.5 MW of ground-mounted solar panels, and a net metering system that allows Six Flags to generate its own clean energy and export power into the grid to serve nearby homes and businesses.
Build and operated by KDC Solar, the facility ranks as New Jersey's largest net-metered solar project, according to the partners. The project is expected to produce approximately 30 million kWh of clean electricity in the first year.
"This is a thrilling day for our company. This project represents a giant step toward becoming a net-zero-carbon facility," says John Winkler, president of Six Flags Great Adventure Park. "Clean energy is right for the environment and our future, and we look forward to decades of environmental stewardship with our partner, KDC Solar."
"Six Flags demonstrated its unwavering commitment to clean solar power by its steadfast partnership with us throughout this process," adds Alan Epstein, president and CEO of KDC Solar.