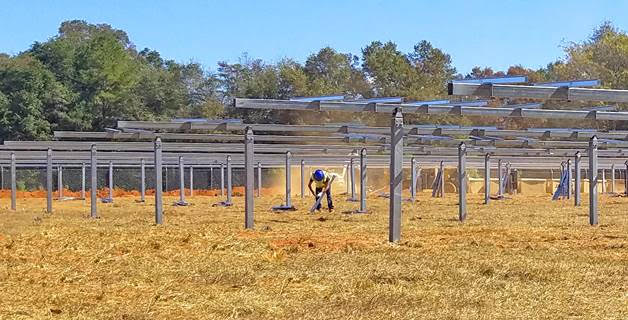 Solar FlexRack, a division of Northern States Metals and a provider of photovoltaic mounting and solar tracker solutions, expects to close more than half a gigawatt of business in 2019, with sales spanning North America.
Solar FlexRack's contracts cover both the utility-scale and commercial and industrial market segments, including landfill, agricultural, municipal and community solar.
"Solar FlexRack has made some significant changes to our worldwide supply chain and to internal operations that have increased our efficiencies and allowed us to cut costs. We've been able to pass on those savings, benefiting our customers," says Steve Daniel, executive vice president of Solar FlexRack.
Solar FlexRack says its solar tracker orders have soared in 2019, amounting to approximately half of the company's annual sales. Solar FlexRack's TDP 2.0 solar tracker led the field, followed closely by the FlexRack Series G3-X. The company has also closed several milestone solar projects in 2019, including a 105 MW project in North Carolina, a 50 MW project in Connecticut, a 28 MW project in New Jersey and 26 projects in Georgia Power's REDI (Renewable Energy Development Initiative) Program.