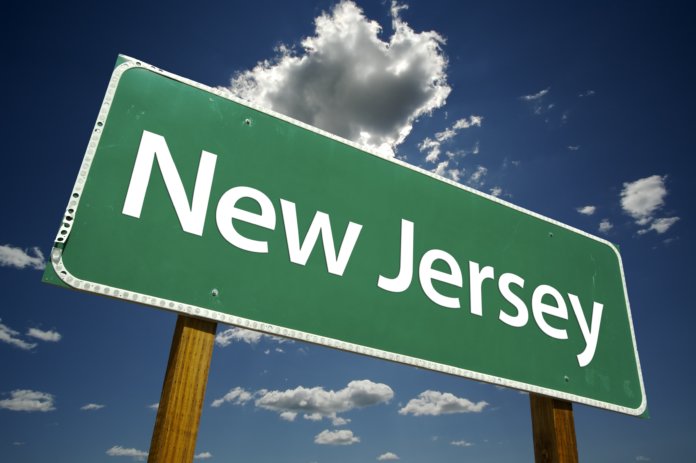 The New Jersey Board of Public Utilities (BPU) has announced that New Jersey's solar industry has hit a significant milestone by surpassing 2 GW of installed solar energy capacity.
As detailed in the newly released New Jersey Solar Installation Report, New Jersey reached over 2 GW of solar capacity installed statewide through nearly 66,000 solar projects as of Dec. 31, 2016. In a press release, the BPU says 2016's installed capacity of 353 MW ranks as New Jersey's second-highest year, behind only that of 2012, which had 417 MW of installed capacity.
Notably, the New Jersey report shows that of the approximate 66,000 solar installations across the Garden State, the vast majority of them, totaling more than 1.5 GW, are behind the meter; meanwhile, only about 150 projects, totaling less than 480 MW, are not. The BPU says there are over 60,000 residential, 3,800 commercial, 550 school, and 280 government projects constructed in places such as rooftops, carports, landfills and brownfields. The report also shows that, as of Dec. 31, 2016, New Jersey has a solar project pipeline totaling over 440 MW of proposed capacity.
The BPU, whose commissioners are appointed by the governor, notes that 94% of all installed solar capacity in New Jersey has been installed during the Christie administration. Since Gov. Chris Christie, R-N.J., took office in January 2010, growth in the development of solar capacity in New Jersey has skyrocketed by almost 1.88 GW, a rate of growth of approximately 1,477% over just seven years, the agency says.
In July 2012, Christie enacted bipartisan legislation that coupled acceleration of the state's renewable portfolio standard (RPS) for solar energy with a reduction of the solar alternate compliance payment levels, according to the BPU. The agency says the Solar Act has and will continue to help New Jersey's solar industry meet an important goal of Christie's 2011 Energy Master Plan, strengthening the state's solar market and securing the state's place as a national leader in renewable energy. The agency says New Jersey is on target to exceed its 22.5% RPS by 2021, as outlined in the 2011 Energy Master Plan.
Although New Jersey's solar renewable energy certificate (SREC) program has had its challenges, the BPU says the state's SREC market is robust and mature, thus enabling a variety of ownership models and types of contracts that make project financing possible for solar developers.
The BPU also rightfully points out that the 2 GW solar milestone is an achievement previously reached by only a handful of much larger states; according to the Solar Energy Industries Association's latest market report, California, North Carolina and Arizona were the only three states to have over 2 GW of cumulative solar capacity by the end of the third quarter of 2016. (The organization has not released its fourth-quarter figures yet.)
"We are proud that the Christie Administration's commitment to renewable solar energy has led to the achievement of surpassing the 2 GW milestone," says Richard S. Mroz, president of the BPU, in the press release. He later adds, "We are ensuring a future where distributed solar energy generation remains an important part of New Jersey's energy future."
In addition to the environmental benefits offered by renewable generation, the BPU says, solar connected to the distribution system provides benefits such as generating electricity where it's needed and consumed; lowering capacity and congestion prices for delivery of electricity for all ratepayers; and lowering energy cost for residents, businesses, towns and school districts that have solar arrays.