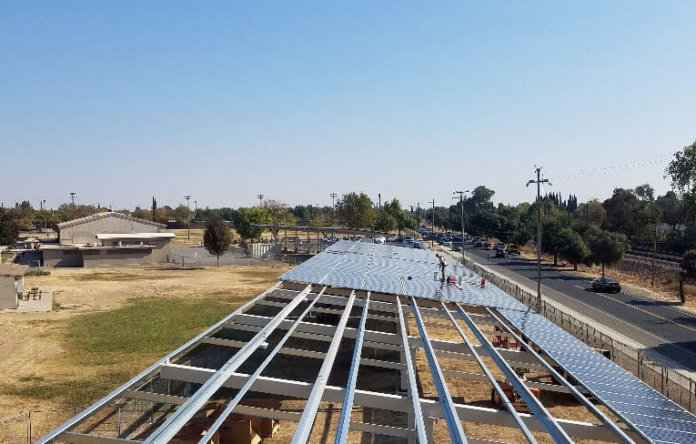 PCI Solar, in partnership with NextEra Energy, has begun construction on a solar portfolio for Merced City School District (MCSD) in California.
MCSD secured grant funding through the California Clean Energy Jobs Act (Proposition 39) and released a request for proposals (RFP) to provide solar shade structures at nine of the district's schools and one maintenance facility. MCSD's goal is to save money on energy costs while providing much-needed shade around playground areas and other key locations. MCSD worked with Terraverde Renewable Partners to help develop the project and formulate the RFP.
PCI Solar and NextEra Energy responded to the competitive RFP and subsequently won the project. NextEra provided the power purchase agreement, and PCI Solar's team began construction on Sept. 1.
The project consists of 17 solar shade structures ranging from 78 kW to 272 kW at 10 different sites, totaling 1.5 MW-DC. The carport structures are designed, manufactured and installed by MBL, with Hanwha Q Cells 335-watt photovoltaic modules and Sungrow string inverters.
The installations are expected to be complete before the end of the year.
Photo courtesy of PCI Solar