In a community celebration on Thursday, May 3, Soledad Unified School District in Monterey County, Calif., commemorated the official start of its district-wide solar program with a ceremonial "flip the switch" event for students, staff, neighboring school districts, community partners, and elected officials.
Through a partnership with a local team from ENGIE Services U.S., Soledad USD's new 1.7 MW solar project symbolizes the district's commitment to the theme of the event itself, "Earth Day, Every Day." Soledad USD, which serves nearly 5,000 K-12 students, partnered with ENGIE starting in early 2016 to create a plan to reduce district energy costs and positively impact the environment.
Leveraging two 0% loans from the California Energy Commission (CEC), district leaders worked with ENGIE to secure $4.8 million in CEC state funding to start solar work at Soledad High School in late 2016, with work at additional school sites occurring through spring of this year. Remaining program costs will be covered by savings resulting from the generation of solar power, the district expects.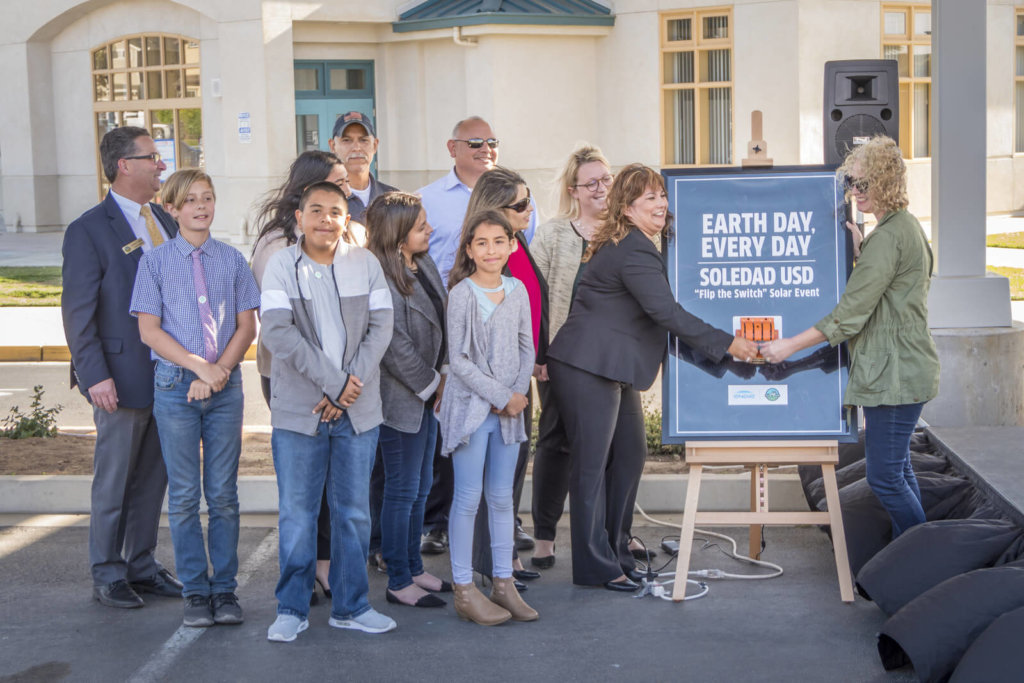 Specifically, the district is expecting the following outcomes from the solar project:
$10 million in energy savings over 25 years;
1.78 million kWh generated annually – or enough clean energy to power 143 homes for a year;
Approximately 68% of the district's electricity needs met through solar production;
1,326 metric tons of greenhouse-gas emissions reduced annually; and
Ongoing STEM engagement activities, including hands-on experiences, career day presentations from energy engineers, and an online dashboard that connects real-world data to classroom learning.
Superintendent Tim Vanoli says, "The reason our theme for this event is 'Earth Day, Every Day' is because we have truly integrated our belief in the power of renewable energy into all school sites. Not only do we celebrate sustainable actions, we can really live them on a daily basis now that we are producing clean energy that will power our district and offset greenhouse gases – in addition to saving us $10 million in energy costs over the life of this project."