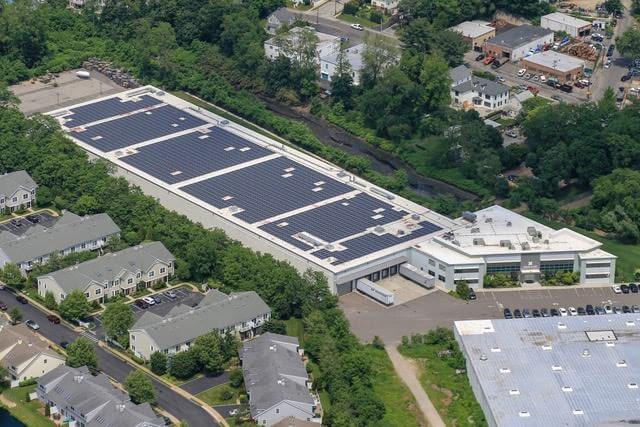 New York City-based EnterSolar has completed a 900 kW rooftop solar system in Long Island, N.Y., at the Port Washington headquarters of Shake-N-Go Fashion Inc., a designer and distributor of hair extensions, wigs, hairpieces and accessories.
On June 21, elected officials, PSEG Long Island executives and Shake-N-Go employees gathered for a ribbon-cutting ceremony for the project. The system is expected to reduce Shake-N-Go's dependence on the grid by generating 96% of the total annual electricity needs of the company's facility.
"While our business focuses around fashion and trends, an investment in the environment is not. It is about commitment. It is about protecting the environment that we are currently borrowing from future generations. And it is our duty to protect it and return it to them," says James Kim, CEO of Shake-N-Go.
The project was supported by the New York State Energy Research and Development Authority (NYSERDA) through New York Gov. Andrew M. Cuomo's $1 billion NY-Sun initiative, which supports the governor's mandate for 50% of the state's electricity to come from renewable resources by 2030.
"I applaud Shake-N-Go for its leadership in showing how manufacturers can reduce operating costs and help protect the environment by making clean energy technology part of their business model," says Alicia Barton, president and CEO of NYSERDA. "This project helps New York advance Governor Cuomo's ambitious energy and climate goals while making the Port Washington community greener and cleaner."
EnterSolar worked with Shake-N-Go from end-to-end on the project, including financing structures, engineering, installation and project management.
Paul Ahern, president of EnterSolar, notes, "We were delighted to partner with Shake-N-Go, in our own backyard, to make this important commitment to sustainability."