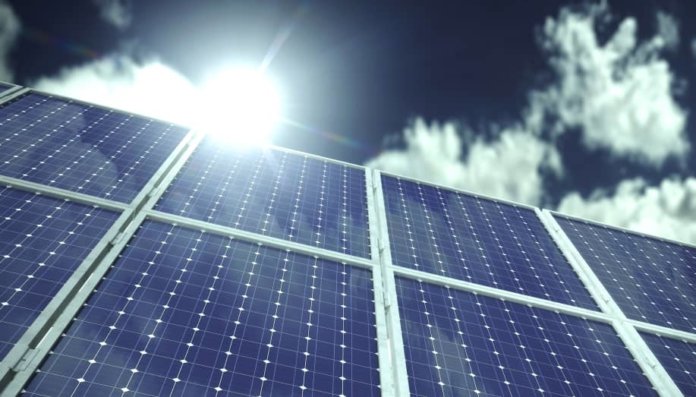 The New York State Energy Research and Development Authority (NYSERDA) and Citizens Energy Corp. have announced the completion of a 1.4 MW solar project in New York's Mohawk Valley.
Local nonprofit Upstate Cerebral Palsy is the sole beneficiary of the commercial solar project, which is located in Oneida County. The facility supports Gov. Andrew M. Cuomo's Green New Deal goals to obtain 70% of the state's electricity from renewable sources by 2030, including the installation of 6 GW of solar by 2025.
"Under Governor Cuomo's leadership, New York has positioned itself as one of the fastest-growing solar markets in the nation and is helping all New Yorkers realize the benefits of clean, renewable energy projects, like this one serving Upstate Cerebral Palsy," states Alicia Barton, president and CEO of NYSERDA. "We are proud to partner with Citizens Energy and Upstate Cerebral Palsy on their environmental stewardship and commitment to reducing emissions in support of the state's nation-leading climate and clean energy goals."
NYSERDA, through the NY-Sun program, provided nearly $300,000 in support for the array, which comprises 3,600 panels. The project will offset almost all of Upstate Cerebral Palsy's annual electricity load, providing an estimated savings to the organization of more than $30,000 annually. Located behind the organization's Barneveld facility, the project will produce over 1.5 million kWh annually, the equivalent of powering 245 homes each year.
The project is owned and operated by Citizens Energy, which was founded in 1979 by former U.S. Rep. Joseph P. Kennedy II, who continues to serve as its chairman and president.
Michael Kennedy, director of business development at Citizens Energy, says, "Citizens Energy is committed to a renewable energy future that both protects the planet and includes the participation of all sectors of society, including those in need and those who serve them, like our partner, Upstate Cerebral Palsy. We have built solar arrays from California to the Carolinas, including the largest community solar project in the country. We're proud to be soaking up some New York sun and helping a deserving organization save money with clean energy."
Upstate Cerebral Palsy is a health and human services organization that provides a range of support and programs for individuals with special needs and their families. The nonprofit is a provider of comprehensive services to 15,000 individuals annually in central New York.
"Over the past seven decades, Upstate Cerebral Palsy has established itself as a leader in providing innovative services for people in need," comments Geno DeCondo, executive director of the organization. "Upstate Cerebral Palsy is thrilled to partner with Citizens Energy and NYSERDA. The newly constructed 7-acre solar farm will provide discounted electricity to over 50 of our sites. The sites house or provide programs to thousands of people with developmental disabilities and the nearly 2,000 staff that support them. With the help of our partners and consulting group, WMR Services LLC, we have been able to partner with Citizens Energy Corp. to achieve cost-savings to support our critical programs and, at the same time, harness renewable energy that reduces emissions and our carbon footprint."