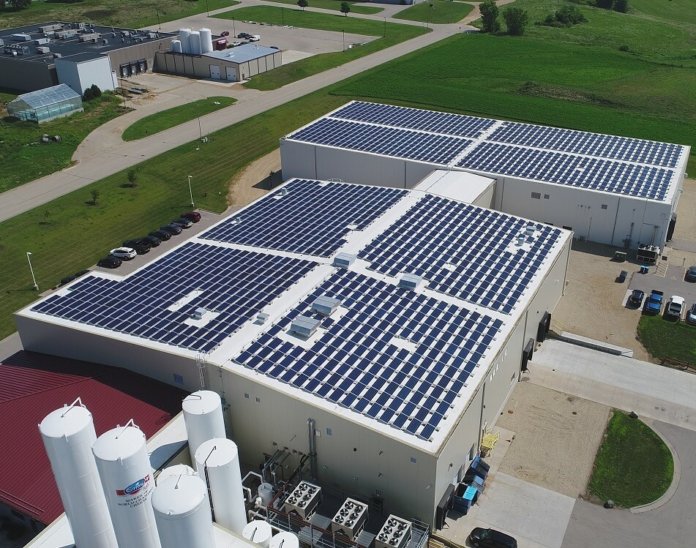 Emmi Roth, a producer of specialty cheese, has completed a solar installation at its plant in Platteville, Wis.
Initiated by an ongoing sustainability goal, Emmi Roth implemented 1,602 JA 300 W panels on the roof of its cheese production facility. The installation, managed by Eagle Point Solar out of Dubuque, Iowa, is expected to reduce the company's carbon footprint by eliminating 14,000 tons of carbon-dioxide emissions from the environment.
"There are many companies trying to live up to sustainability goals," says Jim Pullen, general manager at Eagle Point Solar. "Emmi Roth is part of a group that actually makes these goals a reality and invests in the environment."
The solar panels will supply 15% of the annual electric use of the plant.
"We want to have the lowest possible carbon footprint we could have in the industry," says Tim Omer, president and managing director at Emmi Roth. "This is another step in our commitment to focus on sustainable initiatives, so it's very exciting for all of us here at Emmi Roth."
The company also recently invested in a new anaerobic digester at the same location in an effort to lower operational costs and be more environmentally responsible. The investment in the anaerobic technology will also allow the company to use biogas as a source of energy in the future.