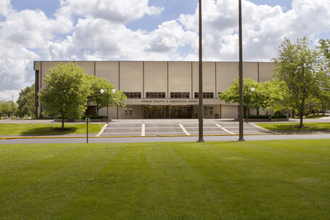 Lehigh University will welcome a 2.61 MW solar project on its campus soon as part of its goal to achieve carbon neutrality by 2040. Standard Solar recently acquired the Lehigh Valley project from developer EDF Renewables North America, furthering the company's pledge to advance solar energy in Pennsylvania and educational institutions nationwide.
"This adds to Standard Solar's impressive track record of successfully bringing solar solutions to schools, empowering them with clean and sustainable energy sources," says Eric Partyka, director of business development, Standard Solar.
Upon completion, the project is anticipated to fully power the Murray H. Goodman Campus, home to the majority of the university's athletic facilities. This solar installation is expected to meet 100% of the campus's electricity demands while offsetting 8% of the university's overall grid electricity consumption.
The single-axis tracker system is estimated to generate approximately 5,224 MWh of energy yearly, enough to power about 285 houses for one year. This latest acquisition adds to Standard Solar's growing project portfolio in Pennsylvania. The company currently owns and operates several projects in the state.
The Lehigh Valley project is part of Standard Solar's rapidly expanding portfolio in the education sector. The company currently owns and operates more than 35 MW of solar projects serving educational institutions, encompassing both K-12 schools and higher education establishments.