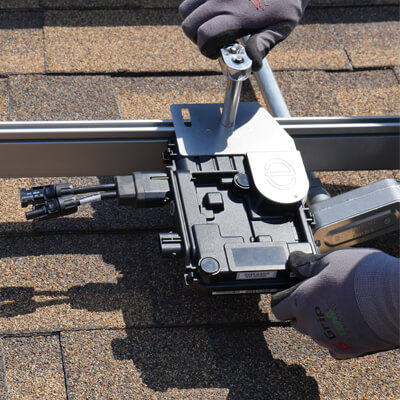 Enphase Energy Inc. has signed a strategic supply agreement with Sunrun Inc., a residential solar, battery storage and energy services company, to provide its seventh-generation Enphase IQ microinverters to Sunrun for use in its residential solar business.
Enphase's IQ 7 and IQ 7+ microinverters use Enphase's software-defined architecture and semiconductor integration to achieve high reliability and economies of scale, the company says. Enphase microinverters are subjected to a rigorous reliability and quality testing regimen, with more than 1 million hours of power-on testing to ensure performance under heat, high humidity, salty air, extreme col, and harsh climate conditions. The microinverters are backed by a 25-year warranty.
"Enphase microinverters are reliable, simple to install, and feature sophisticated remote monitoring capabilities," says Lynn Jurich, co-founder and CEO of Sunrun. "We look forward to continuing our partnership with Enphase and building on our aligned vision of creating a smarter energy system with top-quality home solar technology powering the way."
Enphase says it has shipped more than 23 million microinverters, and over 997,000 Enphase systems have been deployed in 130 countries.