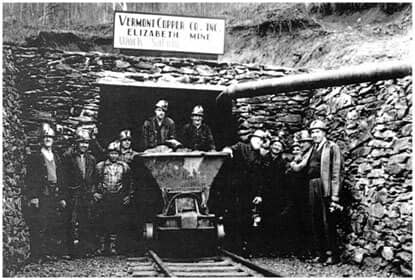 Solar FlexRack says its fixed-tilt FlexRack Series B3P-X product has been paired with Hyundai modules and installed at the 7 MW DC Elizabeth Mine Solar Project on the 28-acre Superfund site in Strafford and Thetford, Vt. The project was developed by Greenwood Energy, Brightfields Development and Wolfe Energy and installed by Conti Solar.
Work on the Elizabeth Mine Solar Project included the upgrade of the regional substation and power lines to the town of Strafford, resulting in an improved electrical system that upgraded the reliability of the entire system. The solar installation is part of a major remediation project that transformed unused landfill to a renewable energy generation site delivering enough electricity to power 1,200 homes.
"We are honored to have been selected for a Superfund project that has restored a healthy balance to an environmentally challenged site and transformed it to a productive renewable energy power plant," says Solar FlexRack's Steve Daniel.
Solar FlexRack, a division of Northern States Metals, is an integrated solar company that offers custom-designed, fixed-tilt ground-mount and single-axis solar tracking systems in the commercial- and utility-scale solar industry. Solar FlexRack also offers full turnkey packages, including engineering, geotechnical, pullout testing, field, layout and installation services.