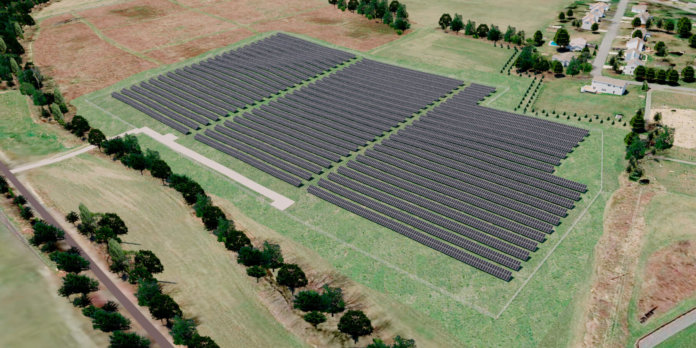 Susquehanna University in Pennsylvania has entered into an agreement with WGL Energy Systems, a WGL company, to develop a 3.9 MW-DC ground-mounted solar array that will supply 30% of the university's electricity needs.
Construction has already begun on the 12,000-panel, 14-acre project, located at the Center for Environmental Education and Research (CEER) along the western border of campus on Sassafras Street. The project is expected to be completed by summer 2018.
"WGL Energy is proud of our presence throughout Pennsylvania and to extend our offering of diverse and innovative energy solutions – it's exciting to partner with the university and develop our first solar project in Pennsylvania," says Sanjiv Mahan, president of WGL Energy Systems. "We look forward to expanding our business to provide more energy answers in the commonwealth."
"Susquehanna University is proud to support the development of one of the largest solar projects in Pennsylvania," says Jonathan D. Green, president of Susquehanna University. "This is a major step forward in the university's commitment to implementing earth-friendly initiatives that are at the heart of responsible living in our interdependent world."
According to WGL, the solar array is estimated to produce more than 5,300 MWh per year of electricity, enough to power all of the campus' residence halls and avoid greenhouse gas emissions equivalent to taking approximately 787 cars off the road each year. Susquehanna will buy the project's output from WGL Energy, which will own and operate the array, under a 25-year power purchase agreement.
Artist's rending courtesy of WGL Energy