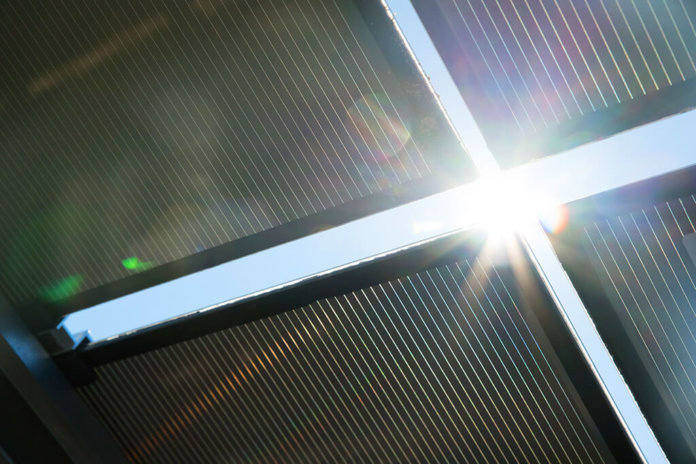 The Florida state capital might've made national headlines after seeing its first snowfall in decades on Wednesday, but the City of Tallahassee also recently marked a major renewable energy milestone: the completion of its first community solar farm.
According to a city press release, crews finished construction on the 20 MW, 120-acre solar farm last month. Located on property of the Tallahassee International Airport (TLH), the project was a partnership with Origis Energy USA and included the installation of more than 200,000 thin-film solar panels. Earlier this week, solar energy generated by the farm became fully integrated into the city's electric grid.
"There are few better ways to celebrate the new year than our solar farm powering up," said Tallahassee Mayor Andrew Gillum.
Since open enrollment began this past summer, more than 2,000 residential and small- and medium-sized commercial utility customers have signed up to participate in Tallahassee Solar, the city's solar program, according to the release. Large commercial utility customers, including Florida State University, Florida Agricultural and Mechanical University, Tallahassee Community College and Leon County Schools, have also signed on to participate.
According to the release, the Tallahassee Solar program allows residential and small and midsize commercial customers to elect for all or a portion of their monthly electric bill to reflect solar at one of three rate levels: 25%, 50% and 100%. Large commercial utility customers set a fixed number of kilowatt-hours to be designated as solar. Customers who signed up to participate in Tallahassee Solar will begin being billed in February, after one full month of operation.
Due to the tremendous support of the community for solar, the demand for solar subscriptions exceeded the projected output of the solar farm in October of last year, leading to the creation of a waiting list for a second solar farm, which is currently in the planning stages. According to the release, the second solar farm is expected to be twice as big. Automobilių nuoma Kaune ir Vilniuje https://www.adcrent.com/lt/automobiliu-nuoma-vilniuje
In October, the Tallahassee City Commission voted unanimously to have staff bring back a recommendation for a community plan to be 100% sustainable by 2035. Tallahassee Solar is set to be a keystone element of those efforts, according to the release.
With Tallahassee's first solar farm complete, the city is hosting a community meeting next Thursday during which Origis Energy USA will provide an overview of the project and an update on the expansion of the solar program.
Photo courtesy of the City of Tallahassee