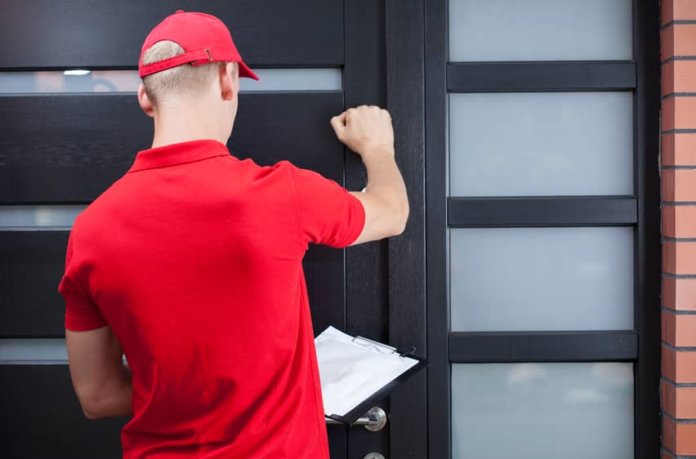 Editor's Note: Originally published on Oct. 12, this article was updated to include comments from the accused solar company.
Austin Energy, the city-owned electric utility of Austin, Texas, has issued a press release urging its customers to be wary of phone or door-to-door residential solar salespeople claiming to be utility or city employees. The notice comes after the city received several complaints about so-called "fraudulent" sales tactics and sent a cease and desist letter to Utah-based solar company Brio Energy. In addition, Austin Energy has urged its customers to avoid overpaying for solar installations. Certainly, as utilities, businesses and consumers across the U.S. continue to consider going solar, consumer-protection efforts have become increasingly important.
At issue in Austin is Austin Energy's solar incentive program, who can promote the utility solar rebates, and whether customers are being taken advantage of by installers. As Carlos Cordova, the utility's corporate communications manager, points out, "Austin Energy does not sell solar installations," nor do utility employees ever make solar solicitations to customers. Furthermore, the only companies authorized to promote the solar rebates are registered installers that have proven to meet the program requirements. A list of participating companies can be found here.
In a letter obtained by Solar Industry, the City of Austin Law Department reiterates the allegations against Brio Energy to company CEO, Adam Derfler. The letter alleges that Brio Energy employees made "fraudulent and misleading statements" to Austin Energy customers, including "falsely claiming to be an employee of Austin Energy and claiming to be a partner or contractor of Austin Energy."
The letter continues, "As you are aware, Brio Energy is not a participating contractor in Austin Energy's solar incentive program and is not eligible to offer City of Austin rebates to customers. Any statements by Brio representatives claiming or implying a relationship exists between your company and Austin Energy is false, misleading, fraudulant, and potentially criminal."
The city has ordered Brio Energy to "cease and desist mentioning" the utility or the city in its marketing, and it also plans to notify the Texas Attorney General's Consumer Protection Division for "potential civil lawsuit under the Deceptive Trade Practices Act."
For his part, Derfler denies the allegations and says he considers them "pretty extreme." He says, "We didn't feel like we were being dishonest," and states he is unaware of any employees who might have claimed to be city or utility workers during solar solicitations.
According to Derfler, Brio is a "submarketer" or third-party sales company that, rather than installing solar systems itself, contracts with installers to help sell installations. He verifies that Brio has contracts with "some" of the installers that have been authorized under Austin Energy's rebate program; however, Derfler insists that he would need to get permission to reveal their names at this time. "I would hate for them to get roped into this," he says. "Obviously, this is between us and Austin Energy."
Derfler claims that Brio has recordings of employees talking to customers and "making it very clear that we aren't affiliated with Austin Energy. We have offered the lawyers at Austin Energy to listen to those recordings, if they'd like." (Derfler acknowledges the employees were aware they were being recorded.)
On the other hand, Austin Energy's Cordova claims the city has a video of Brio workers misrepresenting themselves as utility employees. Derfler says the utility never mentioned such a recording, and he "would like to see it, if they do [have one]."
Ultimately, Derfler says that if he finds evidence that Brio employees made false claims, he would fire them. "We really do try to be very clear and honest with our customers," he says. "We would love to get this resolved with Austin Energy."
In its press release, Austin Energy warns customers to always request to see an ID badge whenever someone claims to be a utility or city worker.
Also in the release, the utility addresses another potential consumer-protection issue: Austin Energy says it has "received reports of some customers paying exorbitant prices for solar systems packaged with other energy improvements or with predatory financing terms." (Cordova notes this warning has nothing to do with the allegations against Brio Energy.)
In response, the utility has urged customers to get a minimum of three bids from program-authorized solar companies "to ensure they are receiving competitive prices and that the work, rebates and final inspections are approved by Austin Energy." Any installer that fails to maintain the program's standards, the utility continues, will no longer be allowed to participate.
"Austin-Energy-participating companies have voluntarily agreed to be a part of our program and to uphold the professional and ethical practices that we expect from contractors," says Danielle Murray, Austin Energy's solar manager, in the release.
She adds, "As solar prices have come down and solar has become more mainstream, the industry has grown rapidly and is starting to attract companies looking to make a quick buck. There are many good companies out there that will play by the rules and are passionate about solar for all the right reasons. But there are others, unfortunately, that will take advantage of customers."
To learn more about consumer-protection efforts by U.S. solar advocates and stakeholders, check out a recent article in Solar Industry titled "Let The Sun Shine, And Let The Buyer Beware" by clicking here.