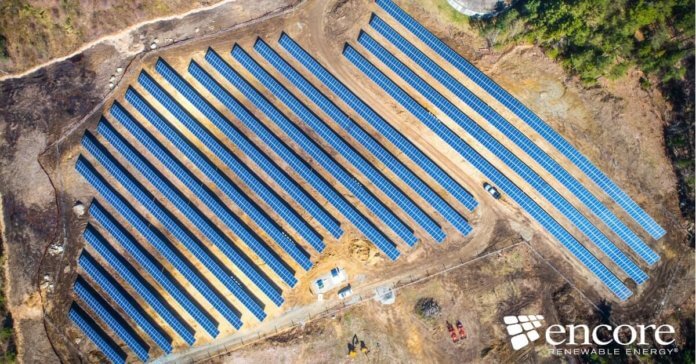 Vermont Public Power Supply Authority (VPPSA) and Encore Renewable Energy have announced the completion of an 855 kW solar project.
The Trombley Hill Solar facility is expected to produce approximately 1.5 million kWh per year, enough to power approximately 208 homes. The project is sited on property owned by Morrisville Water and Light, an electric utility company in Morrisville, Vt.
"We are glad to welcome a solar project of this scale to Morrisville," says Craig Myotte, general manager of Morrisville Water & Light. "Our community places high value on committing to renewable energy resources, and we're proud to be able to share the solar energy benefits of Trombley Hill Solar with the entirety of Vermont."
Trombley Hill Solar is the first utility project to come online under Vermont's Standard-Offer Program this year, according to the partners.
The Standard-Offer Program was established in 2009 to promote the rapid deployment of small renewable electricity generation through long-term, fixed-price contracts. The total program capacity of 127.5 MW is distributed annually by a least-cost auction. Costs are allocated among Vermont utilities based on their share of electric sales.
The facility is the first of an initial portfolio of VPPSA and Encore projects totaling approximately 10 MW. Under the partnership, Encore will lead the design, development, financing and construction of solar projects at locations in VPPSA's member utility territories, while VPPSA will help host communities manage the resulting electric generation capacity to maximize its value. The agreement also allows for Encore and VPPSA to partner at other sites.