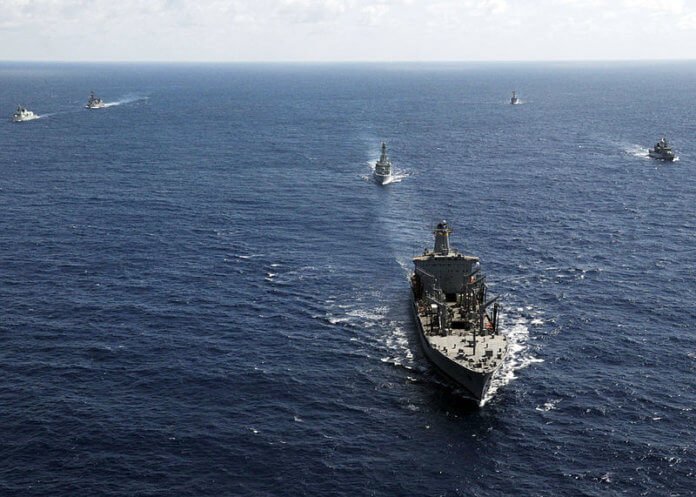 Thanks to a new financing agreement with the Connecticut Green Bank, the L.C. Doane Co. plans to expand its rooftop solar systems.
For over 70 years, L.C. Doane, located in Ivoryton, Conn., has supplied United States Navy and Coast Guard vessels with shipboard lighting. Since October 2008, L.C. Doane has used rooftop solar to supply electricity to its 150,000-square-foot factory. Now, through Commercial Property Assessed Clean Energy (C-PACE) financing with the CT Green Bank, the company is adding more than 200 kW of solar capacity.
"As a government subcontractor in the defense industry, it is essential to keep our own lights on," says Bill Psillos, vice president. "While manufacturing occurs under our roof, the power source is created from above. Our solar panels provide us with clean energy right on-site – another level of U.S.-made, environmentally conscience manufacturing. As we continue to expand, so does our roof."
L.C. Doane is also replacing roofing beneath the original panels. The total project cost is $1.46 million, and the C-PACE financing is covering over $1.06 million. With the financing, the project is paid off over 10 years through a voluntary benefit assessment lien to be repaid along with property taxes.
Verogy, a Hartford, Conn.-based solar developer, will complete the installation. L.C. Doane worked with Verogy and the Connecticut Green Bank to arrange the multi-faceted project.
"C-PACE allows companies the flexibility they need to solve their unique energy needs," says William Herchel, CEO of Verogy. "We're glad we were able to help L.C. Doane navigate the options and find the best possible outcome."
Project costs are also being offset by a $40,000 Energy on the Line Grant, a program funded through the state's Department of Economic and Community Development's Manufacturing Innovation Fund to help manufacturers lower their energy costs.
"It's great to see a long-time Connecticut manufacturer like the L.C. Doane Co. expanding their commitment to generating clean energy," says Mackey Dykes, vice president of commercial and institutional programs at the CT Green Bank. "C-PACE financing is designed to make projects like this feasible, so companies can benefit from their upgrades immediately and continue to focus on their core business."
Photo: U.S. Navy photo by Mass Communication Specialist 2nd Class James Mitchell [Public domain]