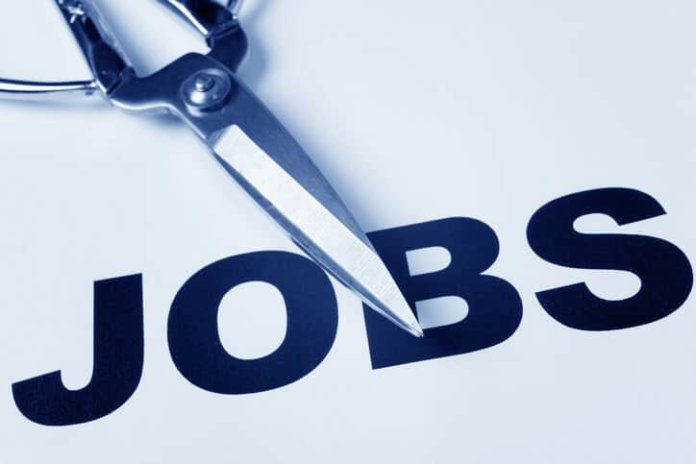 Editor's note: This article was updated on March 31 to include details about the number of job losses at Suniva's Georgia plant and then on April 3 to include details about layoffs at the company's Michigan facility.
Citing "continued downward market pricing pressures," Suniva Inc., a Georgia-based manufacturer of solar cells and modules, has announced a "significant reduction" in its workforce.
When reached for comment, a Suniva spokesperson said she was unable to offer additional details at this moment, including the timing of the layoffs and the number of workers involved. In a press release, Suniva says the layoffs affect "employees in all areas of company operations" at both its Saginaw, Mich., and Norcross, Ga., plants.
According to data from the Georgia Department of Economic Development, Suniva submitted a WARN Act disclosure on March 29 that the company had laid off 131 employees at its Norcross facility. This comes only a few months after Suniva celebrated an expansion at the location, which also serves as the company's headquarters. It is unclear how many workers might remain at the Norcross facility and whether operations are ongoing there.
In a WARN Act disclosure to the Michigan Workforce Development Agency, Suniva explains it laid off 59 employees at its Saginaw plant on March 29. A local ABC12 report notes the new layoffs come after a previous round of job cuts at the facility in February. Citing a plant manager and a former Suniva employee, the local report says Suniva is closing the Saginaw facility; however, the Suniva document says the plant "will remain open with a reduced staff."
"Although it is possible that additional terminations might occur in the near future at the Saginaw facility, no additional terminations have been scheduled at this time," the document adds.
In the press release announcing its company-wide layoffs, Suniva provides only the following explanation, which makes several fiery claims about market challenges:
The reductions come as U.S. solar manufacturers face attack from the continued growth of global manufacturing overcapacity, particularly in Asia, and the ongoing influx of foreign imports, which continue to drive down domestic prices. Since 2013, when the U.S. government instituted anti-dumping and countervailing duties against manufacturers in certain countries, additional new global overcapacity has continued to drive U.S. market prices to levels that challenge responsible economic operations for U.S. manufacturers. The resulting faltering economics have led to similar actions at multiple companies in the manufacturing, construction, and development segments of the U.S. industry over the last 12 months.
Suniva remains committed to U.S. manufacturing and continuing forward as America's leading manufacturer of high-efficiency and high-quality solar products. The company is actively investigating all economically responsible operational structures and will aggressively pursue all avenues that create a fair and rational market for U.S. manufacturers in this important industry.
Although Suniva is a U.S.-based company, Hong Kong-based Shunfeng International Clean Energy (SFCE) has owned a 63.13% equity interest in the manufacturer since October 2015. In a full-year 2016 financial report released earlier last week, SFCE reveals, "Suniva has been operating at a loss."
Check out Solar Industry's March 2017 issue for insight into the global PV module marketin 2016 and beyond, as well as into other recent solar sector layoffs.