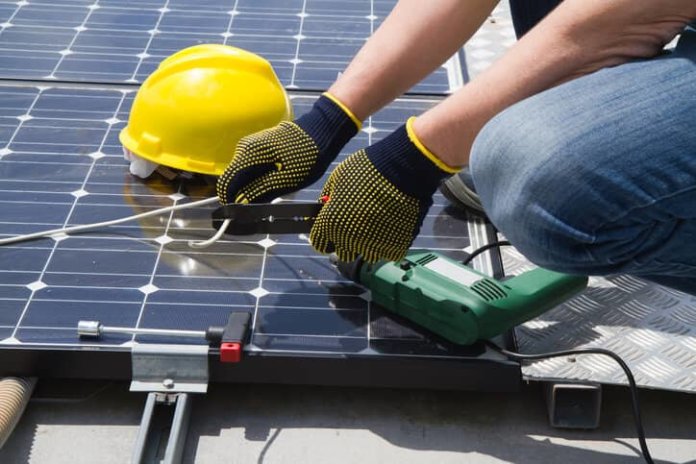 Construction is beginning this month on a 2.4 MW solar array in Cranbury, N.J., for a property of USAA Real Estate, the real estate investment arm of financial services company USAA.
Black Bear Energy, based out of Boulder, Colo., facilitated the project and is acting as the owner's representative to USAA Real Estate. Black Bear Energy is a technology-enabled energy services company that represents commercial clean energy buyers. Black Bear's clients own, manage or control more than 3 billion square feet of real estate throughout the U.S.
New York City-headquartered EnterSolar was selected to develop and operate the system.
"Partnering with Black Bear Energy and USAA Real Estate has enabled a win-win for landlord and tenants alike," says Paul Ahern, president of EnterSolar. "This project will optimize environmental and financial benefits to USAA Real Estate while also providing the benefits of solar energy to the tenants on-site."
"We have enjoyed working with USAA Real Estate and EnterSolar and are excited to see this project break ground," adds Drew Torbin, Black Bear Energy's CEO. "The New Jersey solar market provides great opportunity for commercial property owners to realize additional value from their existing portfolio, and this project is just one such example."
Once completed, the project is expected to generate over 3,100,000 kWh of solar energy during its first year of operation, offsetting over 85% of the building's annual energy load.
"We are pleased that this solar project will allow our site to generate clean, renewable energy," comments Jason McIntyre, director of real estate operations and sustainability at USAA Real Estate. "The installation will help us continue to build the business case for sustainable, energy efficient operations."