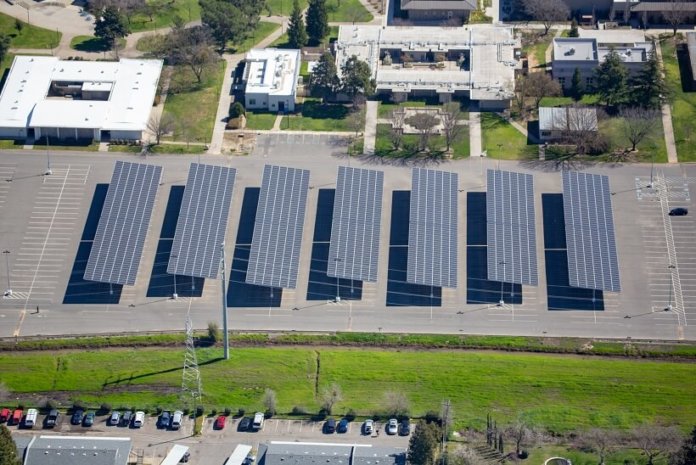 Yuba College – part of the Yuba Community College District (YCCD) in rural, north-central California – is celebrating the completion of a 1 MW solar carport.
Over its lifetime, the project, which YCCD purchased outright, is expected to result in $10 million in avoided utility costs. In addition, the facility will offset nearly 28,000 metric tons of carbon dioxide equivalents over the next 25 years.
"The YCCD governing board and leadership is committed to reducing our carbon footprint for our students and community. This is the environmentally responsible action to take, and it will result in substantial cost-savings that will lower our operating costs," says Dr. Douglas Houston, Yuba College chancellor.
Borrego Solar Systems built Yuba College's project, which comprises 792 LG Electronics panels. It is expected to produce nearly 1.5 million kWh of energy in the first year, which is enough to power approximately 260 average homes in California annually.
Combined, the solar carport facility and YCCD's solar project at Woodland Community College are expected to offset 100% of YCCD's electric energy use. Yuba College is also planning to install an energy storage unit by next winter.